Quick tip: white backgrounds for product photography
Quick tip: white backgrounds for product photography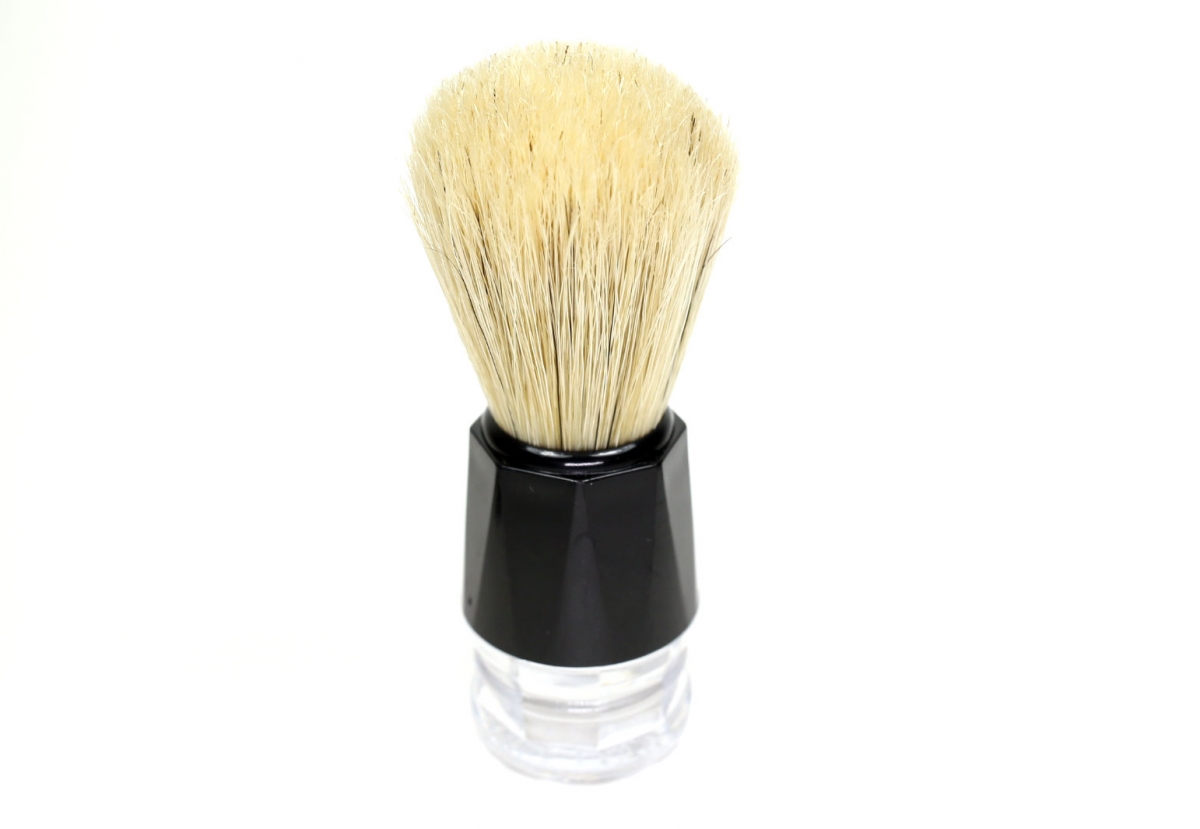 I've tried paper sheets, but they kept peeling off. I've tried using the back of a white bed, but it was too reflective. I've even set up a mattress against the wall, but it kept coming down. All in my quest for white product photography backgrounds.
While failing to make product shots for yesterday's blog post an idea popped up. I searched for a furniture-store in my neighborhood and there appeared to be one at the beginning of my street (I had just never noticed). I walked in and told them I wasn't looking to improve my home, but was trying to improve my product photography. After some clarification I walked out with two large sheets of vinyl.

The front of the vinyl has a decoration I would normally never allow into my home, but the back is gloriously white. I cut the vinyl to the right size, and attached (well, nailed) it to the wall and curved the bottom over a table. The great advantage of vinyl is that it stays perfectly smooth (no folds or reflections) an you can curve it behind your product, so there a no corners. Here's my finished set-up: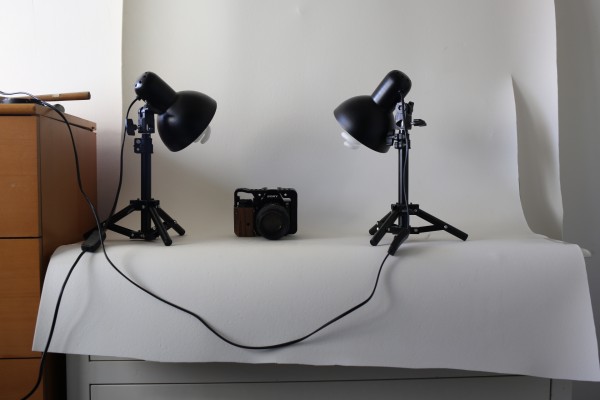 My vinyl backdrop solution

I use two identical spiral CFL lamps on both sides of the product to evenly light the background, and a single led panel to light the product. The spiral CFL lamps came from a product photography kit that proved rather useless, but the lights are great :)

To get the background closer to pure white I slightly over-expose the images in-camera. Afterwards I use the curves tool in Photoshop and move the top right corner of the curve a little to the left. Of course this also increases contrast, so experiment to find the balance that works for you.


White vs black
White backgrounds are very suited for something humorous or a twist, whereas black backgrounds lend your product a more serious tone. If you use white backgrounds, look for a special angle or framing so your product photos look different from the standard clinical product photos that large companies make. Don't be afraid of the white canvas ;)