Review: Canon 50mm f1.8 STM
Review: Canon 50mm f1.8 STM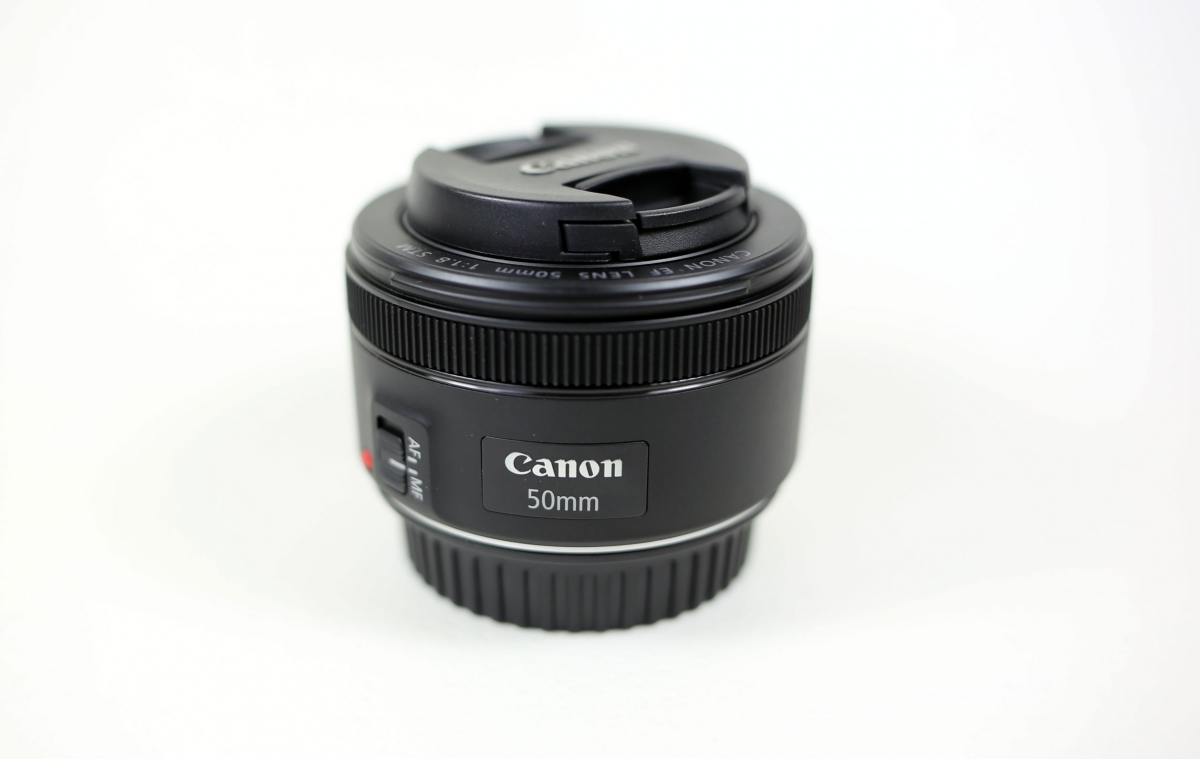 The old 'nifty fifty' was my first prime lens, and it might as well have been glued to my camera: I never took it off. It opened up a whole new world of shallow depth of field, and amazing low light performance. I shot everything with it: interviews, documentaries, pictures, and everything on f1.8. Of course, the focus ring was finicky, the autofocus noise was awful, and the build quality wasn't up to snuff. But the images it produced were magical to me.
Then, of course, I found out about other lenses, and realized how spartan the design of the 50mm f1.8 was. It stayed on the shelf. It was only when Canon recently released the 50mm f1.8 STM, that I remembered how exciting the original nifty used to be. Could this new version bring modern conveniences to that old forgotten fifty?

The new version improves on that old 50mm in a number of ways:
the focus ring can now be used with actual fingers
build-quality is much more in line with modern Canon primes, featuring a metal lens mount and h3er plastic (I realise how idiotic that sounds!)
autofocus is fast, accurate and near-silent. No more squeeking or humming.
out-of focus highlights are much more pleasing due to the circular 7-blade aperture
Working with it, it looks and feels much more like Canon's recent primes like the 35mm f2 IS. Only when the front element portrudes during focussing you're reminded of its ancient predecessor. As if somewhere underneath that glossy exterior, the same old fifty still resides.
For photography (tested on the full-frame Canon 6D) this lens is much more enjoyable than the old 50. Where the latter went muttering through its focal range, the new lens seems so eager to grab focus that it makes yóu feel slow. In low light there's a slight hunting on low-contrast objects, but in those challenging cases the lens doesn't search through the whole focus range like the old one did.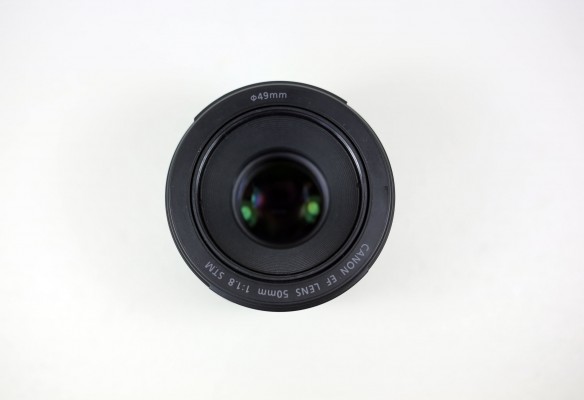 The new 50mm f1.8 STM
Focus pocus
While great for autofocus, the downside of the STM-focussing mechanism becomes clear when you try to manually focus with the lens. Because it uses a fly-by-wire focussing ring, manual focus is not repeatable and depends largely on the speed at which you turn the focus ring. If you turn fast, you only need a quarter turn to travel through the whole focus range, while if you turn slowly, you might have turn full circle. I'm not quite sure if this is something you can easily get used to, or even use in practical situations. There is an upside for manual focus too: by turning slowly, you have a much more finegrained control over focus then you could ever have on the old 50mm, and large focus shifts can be done with a short turn on the focus ring.
Autofocus is where this lens shines: Canon clearly aimed this lens at owners of the 70D and other cameras that support Dual Pixel autofocus in video mode. I tested it on the Canon C100 Mk II which supports the feature, and I must say: I'm impressed. While the C100 Mk II's autofocus is limited to the center-square (unlike the 70D, where the focus point can be moved), the lens grabs focus without any hunting. While the focus shift might be a little too fast for some situations, it doesn't feel electronic. If you combine the autofocus with the C100's AF lock or one-shot autofocus, you can use it as a tool to quickly autofocus, lock focus and shoot. Face recognition AF sadly isn't supported with this lens.
The 70D currently offers the most advanced implementation of DUAL Pixel AF, allowing you to tap on the screen to focus, move the focus point, use face-recognition, lock focus, and even adjust the autofocus speed. But judging by the amount of new lenses that feature STM, I'm guessing most future Canon camera's will support these features going forward.
Image quality
I'm not going in to all the technical details (there are
better sites
for that), but my impression is that the image is very very comparable to the old 50mm f1.8 (to avoid the term 'identical'). With this lens you can make the same dreamy shots, with vivid colors and nice contrast, at the same, ridiculously low, price. Looking closely, the lens might be a tad sharper at f1.8, has better bokeh and focusses slightly closer. This makes the lens even more suitable for mysterious close-ups and even portraits on a crop-sensor body like the 70D.
Maybe it was its slight softness at f1.8, but images from the old nifty fifty always had an analogue feel. Its technical imperfections made the images come alive. The new version maintains this 'quality' of being rough around the edges. Adventorous, slightly unpredictable in a great way. Of course, stopping down to f2.8 or f4 will vastly improve center-sharpness, but hey, what fun is stopping down, if you've got an f1.8 lens ;)
Conclusion
The vivid colors and dreamy look that made the original 50mm f1.8 so popular have stayed, only this time you get a truly modern lens for that same low price. For anyone starting out in photography, this lens will be my new number one recommendation. I would even choose it over the much pricier 50mm f1.4 with its stiff focus ring, and softness at anything lower than f2. Filmmakers on the other hand would maybe still be better suited with the old nifty fifty, because of its manual focus control.
All in all, the most notable improvement lies in the lens' autofocus speed. The nifty fifty has finally become the 'swifty fifty'.